Choice of Laser Tag Session or Play Session
Choice of Laser Tag Session or Play Session

3 Hour unlimited Video Game Card or a $10 Game Card (40 credits)
3 Hour Unlimited Video Game Card or $10 Game Card (40 credits)
1 Round of Highway 66 Bowling

1 Round of Mission Impossible

3 Hour Unlimited Video Game Card or $10 Game Card (40 credits)
Can accommodate up to 700 People
Not valid on weekends
Start times from 10am to 4pm
Exclusions apply
Valid for summer Camp Organizations ONLY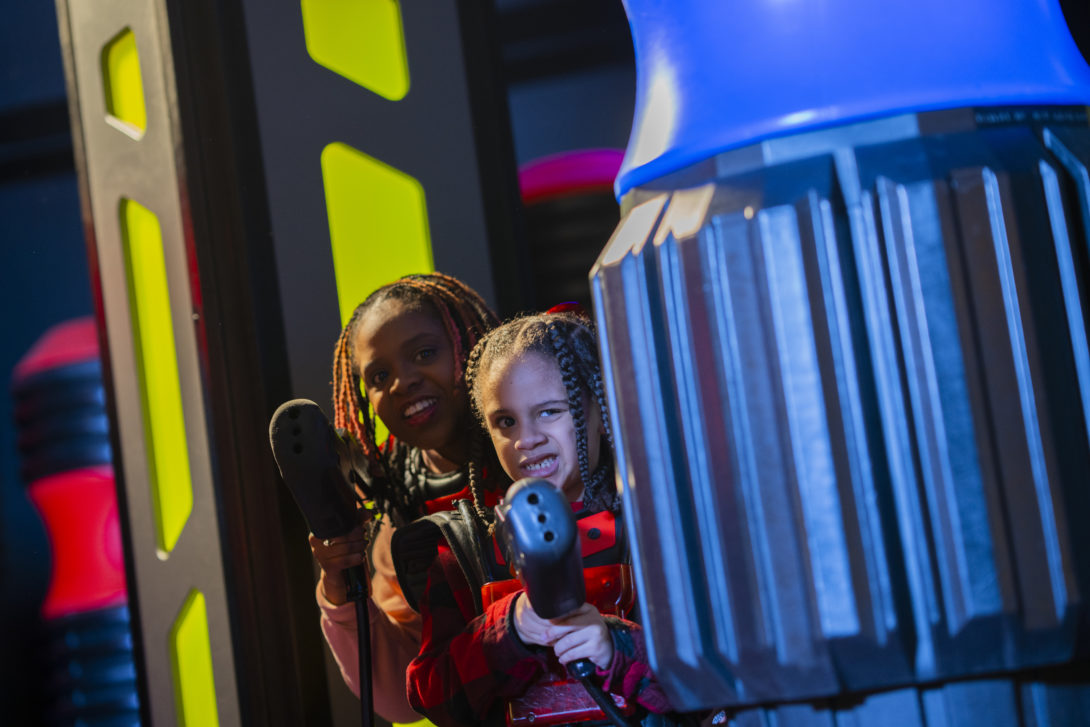 MISSION IMPOSSIBLE $3/person

3D RIDER $3/person

PICK 2 'MINI-ATTRACTIONS' $5/person

ALL 3 'MINI ATTRACTIONS' $7/person

ADD 20 CREDIT FUN CARD $5/person
Add ons must be purchased for entire group. Pricing is valid for Group events only.
Unlimited Soda & Juice $1.95 per person
*Unlimited drinks available only during eating time lunch rooms are available on a first come first served basis, room are not private.
**Unlimited Video Game Card works on most video games and WILL NOT ACCRUE E-TICKETS. Select games such as e-ticket dispensing games, photo booth, 3D simulator, cranes and prize redemption games are some that are not included.